We need your help, can you chip in?
The Madain Project is growing faster than ever before, and we need your help. As an independent nonprofit, we build and maintain all our own systems, but we don't charge for access, sell user information, or run ads—instead we're powered by donations averaging $20.
No donation is small, you can make your contributions here. :)
Keys to the Church of the Holy Sepulchre
Since 1187, from the time of Salah ul-Dun Ayyubi the custody of the door and the key for the Church of the Holy Sepulchre is entrusted to two Muslim families Nuseibeh and Judeh.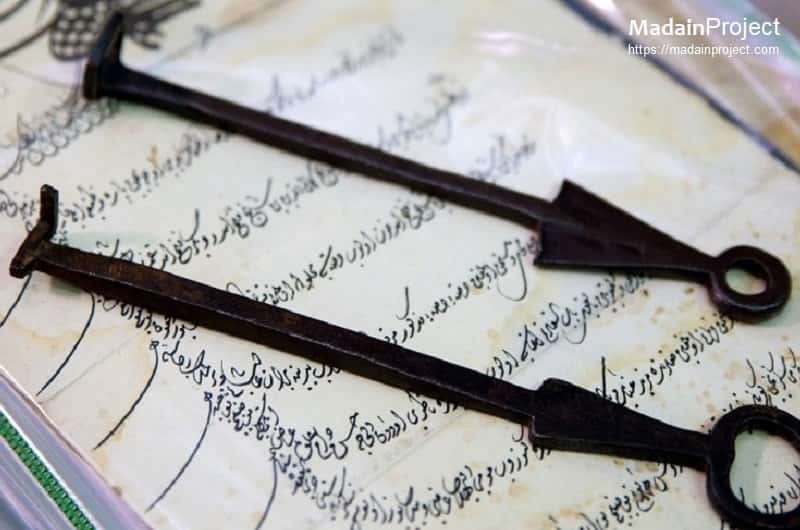 The key to the main entrance of the Church of the Holy Sepulchre The key at the top is the "newer" one and dates back some 500 years, and the key at the bottom is said to be 850 years old and broke after centuries of use.
A member of the custodian families, unlocks and opens the gate early in the morning. Saladin entrusted the custody of the doors of the Holy Sepulchre to the leading and most renowned Shaikh Ghanim ben Ali ben Hussein al-Ansari al-Khazrajy.
See Also
Top